Exhibition Stands - Exhibition Stands company in Dubai
Signage Dubai believes that for any business to get closer to its customers, marketing in a customer-friendly way is very important. The more you will know the needs of your target customer segment, the greater will be the chances of success for your business. Once way to increase the exposure of your business considerably is to market it through vibrant and strategically designed exhibition stands. These marketing tactics help you get closer to your customers and know more about what else your customers are looking for from your services or products. But just putting it all up randomly won't do any good. You have to plan and organize everything keeping your business's main idea and its desired image in mind. If you are unsure how you can do this, then Signage in Dubai will help you design the best exhibition stand ever!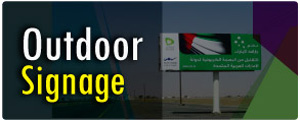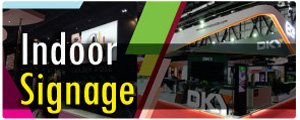 Exhibition Stands are designed after careful discussions and consultations with the marketing experts and hence our output will be a display that will be accoutered with all the eye-catching effects and structures bolstered by an ambiance that will make your customers feel at home. They will enjoy being at your booth and you will have the opportunity to impress them through effective live demos and personal interactions with each of your visitors. You can avail the exhibition stand service at Signage Dubai in one of the following popular forms:
These are the standard exhibition stands that will be built at Signage Dubai right according to your requirements.
These are highly versatile types of exhibition stands that can help you say all you can to your customers with the way you present yourself and your offerings. You can do all what you want within this mini office that will help you build a real image of your brand in the customer's heart.
These are customization exhibition stands that can be shaped according to your desire, are very portable and give your setup a lively feel. They are easy to carry and store and are generally a complete solution including all the accessories and the lighting systems you would need to decorate your exhibition stand.
These are the types for stands that you would want to use if you have a tight budget to take care of and want an instant solution for advertising your business effectively. These are light in weight and are very handy and manageable.
These are perfect for displaying your company's literature, brochures, flyers or any other promotional material in the pockets designed on these unique stands. They are usually fordable and can be packed and stored without utilizing too much of the space.
Along with the basic exhibition stand design, Signage Dubai will provide you with the following services to make your deal all the more meaningful and a real value for your money:
Expert stand installation service
Thorough guidance and after-sale support along with convenient storage service
Availability of exhibition display supplies
On-display equipment and furniture for making the place comfy for your visitors
Cordial hosting staff as and when required
Giveaway gifts for the customers as required