Digital Signage - Digital signage services in Dubai
Signage Dubai
is doing its best with everything in this world getting digitized, how can you just suffice with some manual stuff for marketing your business? You need a powerful digital signage solution for your business to speak for itself to appeal right to the hearts of the customer and signage is here to give you the best of these extravagant digital signage solutions designed according to your needs and desires.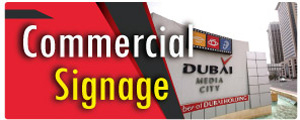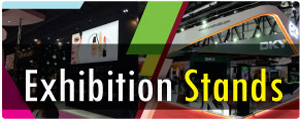 The biggest advantage that these forms of signage have is that they are highly cost-effective and are likely to last in the viewer's memory for a very long time because the images, videos or any content displayed through these means is designed by our signage experts who know that each move made for marketing a business creates an unending impact for that business. So they put together those figures and effects that will force the audience to heed to your message again and again. These signs can be displayed in any space where you expect your customer to wait and relax for a while. The most popular canvases for digital signage solutions are the LCDs, LEDs or the projected images that can fit comfortably into any kind of interior will continuously playing your message for the viewers.
Signage Dubai offers the most exuberant digital signage solutions for all kinds of businesses. There are outdoor digital signs that can be placed in the public spaces for an easy advertisement of your products or services. These signs are displayed within waterproof material so you can install them outside without any worries at all. Then you have indoor and mobile categories of digital signage as well. Indoor signs need no introduction as they are simply based on a specifically designed content played on LCDs or LEDs within the premises of any organization. They can be for advertisement or just for delivering some specific information to the customers. Mobile digital signage is a unique service you can avail at Signage Dubai. It is the same content displayed on the LCDs installed on the vehicles and can be called a new form of transit advertising.
Digital signage Dubai serves the following purposes with full conviction and for guaranteeing success to your business:
Greeting the customers with heart-touching welcome messages.
Providing important info to the customers regarding any new offer, deals or discounts.
Making it easy for the customers to navigate through your building.
Displaying the most captivating features of your products or services.
Serving as menu boards in case of hotels and restaurants that make it easy for the customers to decide what they should buy.
Serving as a digital price list helping the customers to take an instant glance at all your rates.
Signage Dubai Digital Signage Solutions will provide you with the following salient features common to all the standard packages:
Use of Custom Screen Layout with the purpose-designed animations and 3D graphics.
Special advertising techniques employed
Touchscreen support for easy monitoring of the system
Use of Advanced Scheduling Modules
Live integration of the content from TV